Leiblachtal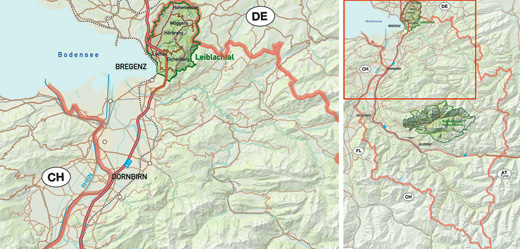 Size (in km²)
Population
Evolution
Number of household
Number of municipalities
Number of companies
Commuters
52
14.000
4,35 %
6.100
5
820
72 %

Inter-municipal cooperation

Sozialsprengel (social working association);
Leiblachtal fair for SMEs.
Situation

Different land resources in the communities;
no political concept for business location development;
preferred residential, industrial and housing conflict;
differences holding areas (slope communities, municipalities with or without cause reserves);
municipalities are focused on themselves.
Objectives
Improve relation between living and working areas;
establish a regional economy image and strategy;
use already existing buildings for economic use;
politically supported common land management.
Document Actions